Truck Bed Toolbox
Improve Productivity, Efficiency & Fuel Economy
All of our In The Truck Bed toolboxes can be used as a standalone organization and security solution, or they can be combined to create a complete tool storage system.
We understand that you require a toolbox that can grow and adapt along with your constantly evolving business – that's why every product in our truck bed series is versatile and easily expandable.
Each of our Truck Bed toolboxes are loaded with the following amazing features:
1/8 Inch Thick Aluminum Diamond Plate Material
Stainless Steel Latch Screws For Extra Security
Weather Tight Design With Neoprene Gaskets To Keep Water Out & Tools Dry
Teflon Glides For Smooth Drawer Use
200 Pound Drawer Load Capacity/500 Pound In The HD Series
Over 1000 Pound Top Of The Box Load Capacity/ 500 Pound In The Narrow Series
Waist High Drawer Levels Mean Less Strain On Your Back
Customizable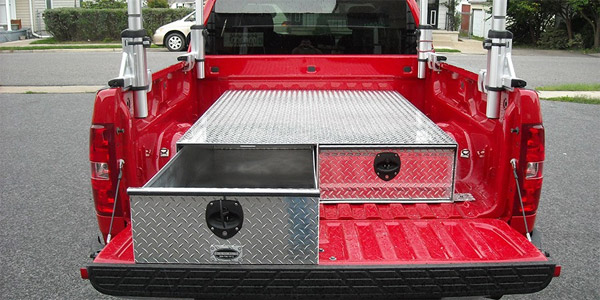 Traditional Bed Box
Available in 2 & 3 Drawer Models! Our most popular introductory tool box, easily adaptable for future applications.
Up to 200 lbs. per drawer
Drawers on teflon strips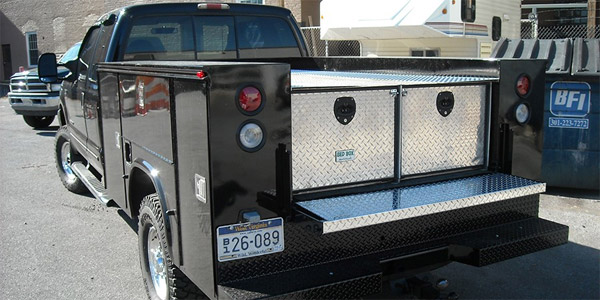 Heavy Duty Bed Box
Supports up 500 Pounds Per Drawer! Our "T" handle latch system compresses the drawer, ensuring a snug fit.
Up to 500 lbs. per drawer
Drawers on roller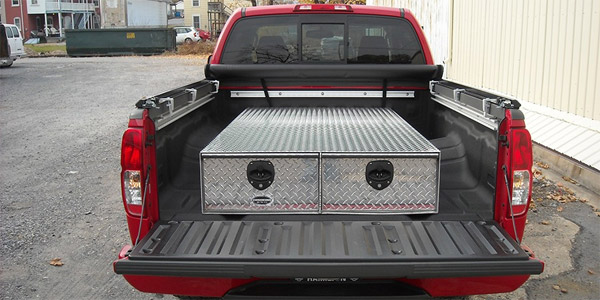 Compact Bed Box
Designed For Compact & Mid-Sized Pickups! Get the most out of your bed space by utilizing the full length & width of your truck.
Up to 200 lbs. per drawer
Drawers on teflon strips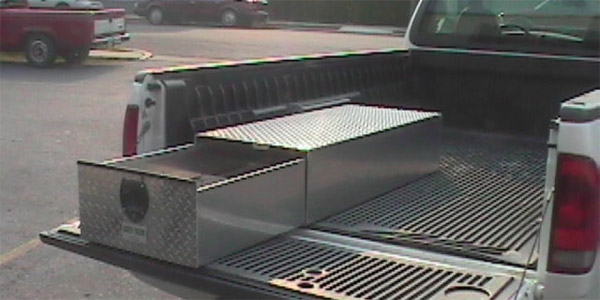 Narrow Bed Box
Less Space Yet Still Crafted To Our High Standards! At only 24 inches, these narrow boxes are ideal when you have limited bed space.
Up to 200 lbs. per drawer
Drawers on teflon strips
Frequently Asked Questions
What is different about the Heavy Duty Series?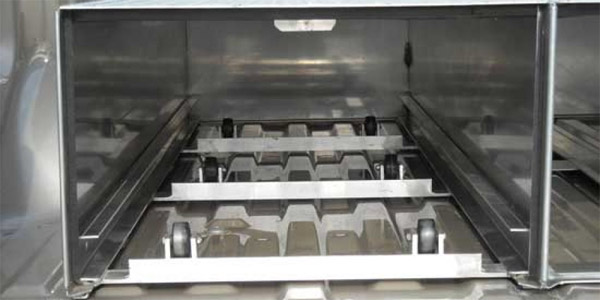 This picture shows the rollers mounted to the under carriage of an HD.
Every toolbox in our Heavy Duty Series is designed to carry extremely heavy loads, able to hold up to 500 pounds in each drawer! The deck is elevated 4" above a standard truck's wheel well.
What glide system do I get on the Bed Box Series, Compact Bed Series & N Series??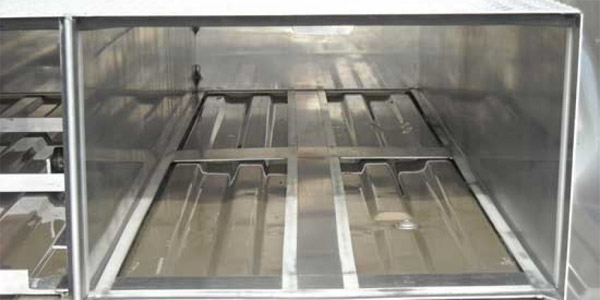 This is a view of the Teflon strips inside of a CB Series tool box.
Drawers from each toolbox in these series slide on Teflon strips running the complete length, able to easily carry hundreds of pounds of weight. These decks are intended to fit snuggly over each wheel well.
What if I need to support heavier than 500 pounds?
All of our toolbox decks are able to carry a 1000-pound load on a 4′ square skid. Our longer toolbox, including our 96" model, is large enough to carry two skids— that's up to 2000 pounds!


And remember, when purchasing your truck bed toolbox from Truck-Tool-Box, you will have the confidence of knowing you're covered by our exclusive 10 Year Warranty!